Destinations Greece Uncategorized
Greece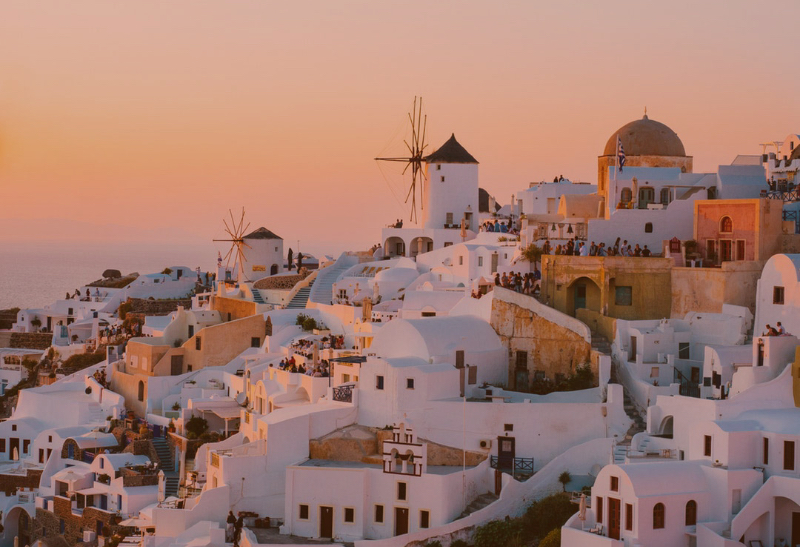 Greece, the southernmost of the countries of the Balkan Peninsula. Geography has greatly influenced the country's development. Mountains have historically restricted internal communications, but the sea has opened up wider horizons. The total land area of Greece (one-fifth of which is made up of the Greek islands) is comparable in size to England or the U.S. state of Alabama.
No Destinations Found.
Choose destinations from back-end to show in this section.
You could spend a lifetime in Europe's oldest city and still not see everything it has to offer. Settled over 3,500 years ago, Athens is like a mythological crossroads of the past and present, where modern buildings share the skyline with spectacular ruins like the Parthenon.
To see a veritable "greatest hits" line-up, make your way to Vasilissis Amalias Street for the archaeological walk. Winding through the heart of the ancient city, the route leads to landmarks like the Temple of Olympian Zeus, Ancient Agora, Arch of Hadrian, and of course, the Acropolis.
After all that archaeological digging, metaphorically speaking, you're probably going to work up quite an appetite. So, head to the Central Market for fresh fruit and veggies, nuts, olives, and Grecian cheese like feta, graviera, and aged kefalotyri. (Snacking is not a bad idea since Athenians usually don't head out for dinner until at least 9:00 PM.)
And if you need a little extra pick-me-up to make it that late, have a frappe—a Greek creation of strong iced coffee with milk and sugar. Neighborhoods like Pangrati, Exarhia, and Petralona feature fantastic tavernas where you can rub elbows with the locals while dining on the sidewalk well into the wee hours of the night. Opa!
TOUR PACKAGES
OUR IN-HOUSE SERVICE
Write a Review about Greece
Our Recommendations