LLV PACIFIC PLEASURE CRUISE – October 18-25, 2023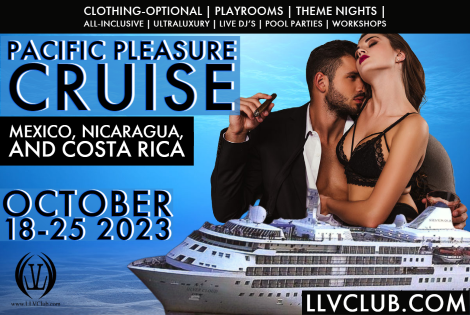 Give in to pleasure and live out your lifestyle onboard our irresistible Sexy Cruise! perfect beaches, turquoise waters, sultry sunsets, stunning ports, beautifully designed suites, and exceptional luxury amenities.
EMBARKATION : Puerto Vallarta (Mexico) International Airport: Licenciado Gustavo Díaz Ordaz or Puerto Vallarta International Airport ( PVR )
DISEMBARK: Punta Arenas (Costa Rica) International Airport : Juan Santamaría International Airport (SJO)
From:  $ 3999 – $ 14, 999 USD per person
BOOK NOW
PRICING
WHO IS GOING?
Host Hotel
Copy and paste this URL into your WordPress site to embed
Copy and paste this code into your site to embed